Hello there , I've having a lot of assignments, and they quite a handful of them I'm really enthusiastic about it! I cant wait for the book project that ill be doing based on the Queen of the Southern East Sea which is amazingly fascinating ( more that what I bargain for). I may be i little obsessed but it's all good. If you want to know more about her, the name is Nyi Roro Kidul. And I have a coloring assignment that's really exciting! I'm going to be drawing the girls of John Galliano for Fall/Winter 2009. After researching the pictures and trying to find element to compliment it. And since Halloween is around the corner, my style tends to change to a more horror/ romantic vibe that I know love. Listening to melodramatic symphonies , wearing mostly black with hints or Metallic , just really dark, LOL.
I've recently fallen in love with the black panther! OMG! there are gorgeous,
black velvety fur that looks so luxurious and mysterious. I wish I had one
as a pet that could follow me around like a dog. Speaking of dogs, Givenchy's Fall
collection 2011 , which I recently stumble upon is very intuitive.Not to mention
gorgeously fierce dogs and hounds parading vigorously on the designs.
Givenchy took my heart yet again.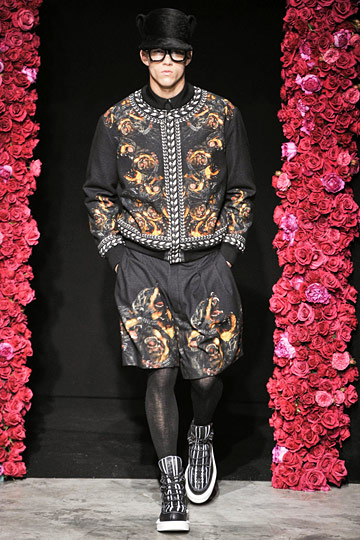 Au Revoir, Creepy Crawlers.